Atlantic Aerospace is a defense and commercial technology development and systems company which focuses on applied research and development in information technologies. Founded in 1985 by a unique cadre of information technology experts under the leadership of company president Dr. Robert S. Cooper. AAEC has grown to become a national leader in advanced technology. As a former Director of NASA's Goddard Space Flight Center, Dr. Cooper also served as Assistant Secretary of Defense for Research and Technology. Later, as Director of the Defense Advanced Research Projects Agency (DARPA) from 1981-1985, his primary responsibility was to ensure the future technical preeminence of America's advanced weapons' systems.
Founded in 1981, Titan is a leading diversified technology company dedicated to creating, building and launching technology-based businesses offering innovative technical solutions to global markets. A technology-rich company, Titan's core competency is creating new technologies, evaluating market needs, developing business units and maximizing shareholder value by launching these business units into stand-alone public companies. The company successfully blends its significant size and long-term stability with a fast-paced, entrepreneurial spirit of scientific creation and business development. Three of Titan's four core businesses develop and deploy communications and information technology solutions and services. Also, Titan has successfully developed the leading technology for the electronic pasteurization of food products. Titan continues to build its reputation for developing emerging technologies and businesses, and as a premier provider of global technology solutions. The company holds to the values expressed in its operating principles and its business strategy. Titan is proud that dedicated and talented employees have chosen to work at Titan and together create value for the corporation's shareholders.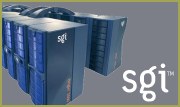 SGI is the world's leader in high-performance computing technology, dedicated to unleashing the power of human creativity. The company's systems, ranging from desktop workstations and servers to the most powerful supercomputers in the world, deliver advanced computing and 3D visualization capabilities to scientific, engineering, and creative professionals and large enterprises. In addition, SGI creates innovative software for design, Internet, and entertainment applications. SGI provides solutions in several key industries, including manufacturing, government, entertainment, communications, energy, the sciences, and education.
Live Motion Company (LMC) of Wiesbaden, Germany is a television production company specializing in "cutting-edge" enhancement technologies for sports broadcasts. LMC was the first European production company to offer a complete solution for non-linear editing and the first to utilize a digital format to recall instant-replays. Soon after, LMC teamed with the largest privately-owned cable station in Germany (RTL Television) to change the look of the station's sports programming. This relationship lead to the development of LMC's Live Slow Motion sports analysis display and the creation of a more-exciting, more-informative brand of sports coverage for RTL Television through the use of advanced digital equipment. Since then, LMC's sports analysis and production services have been in great demand and have been showcased during nearly every major European televised sporting event.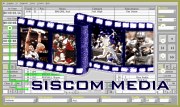 SISCOM is a leading provider of innovative technical solutions to the sports industry. As a long-time systems integrator serving such organizations as NBA Entertainment, NHL Productions and FOX Sports, SISCOM has developed advanced systems that transform one dimensional video tape into multidimensional tools for coaches, players and executives.